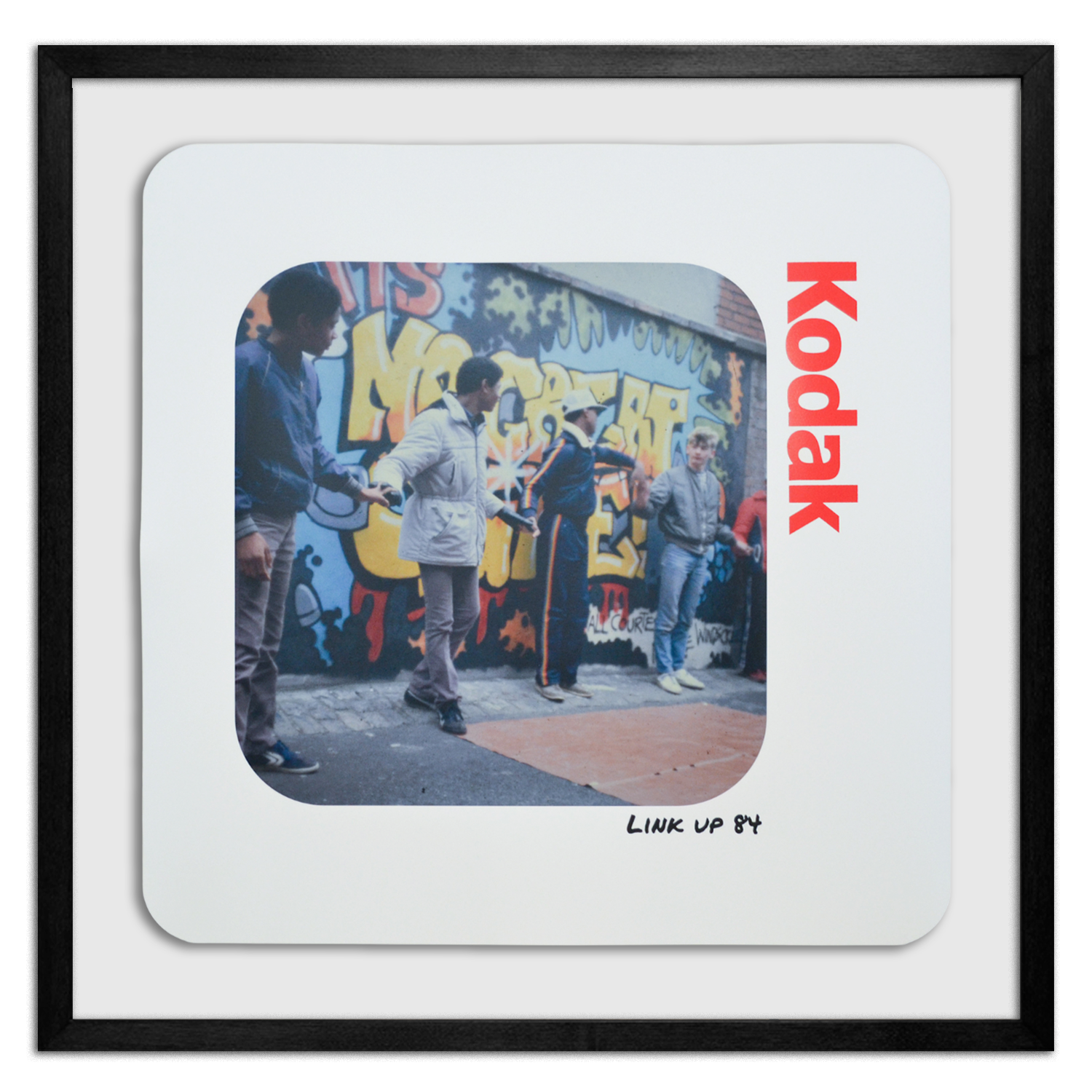 Link Up '84
---
Me photographing Rob "3D" Del Naja of Massive Attack Graffiti pieces. Here we decided to have B-Boys body pop in front of his piece. 
Taking inspiration from vintage Kodak contact slides, Beezer presents a series of original limited-edition prints, offering slices of photographic history from his extensive archive.
Created in collaboration with Fantastic Partners and fine art printmaker and publisher Atelier Ji, each print has been digitally printed using 10 colour Ultrachrome HDR technology to produce high quality, fully archival prints. In addition, the images have been overlaid with screen print, a process that involves creating a stencil on a mesh screen and pushing the ink and varnish through with a squeegee to imprint the design on the surface of the paper. 'Sign of the times' has also been embellished with red glitter for additional impact. Each print is trimmed by hand and individually inspected for quality assurance.
Our Premium Framing
Edition: Limited to just 50 prints
Framed Dimensions: 680mm x 680mm
Matting: Acid Free 5mm float mounted
Frame Finish: Ash/Oak Stained Gallery Black
Glazing: UV70 reflective art glass

An established framing studio, John Hinds framing has over 18 years of experience. Artwork is treated with great care and consideration. All materials used are of archival/museum standard and all glass types are available. Great importance is placed on quality and suitability of material for each artwork.